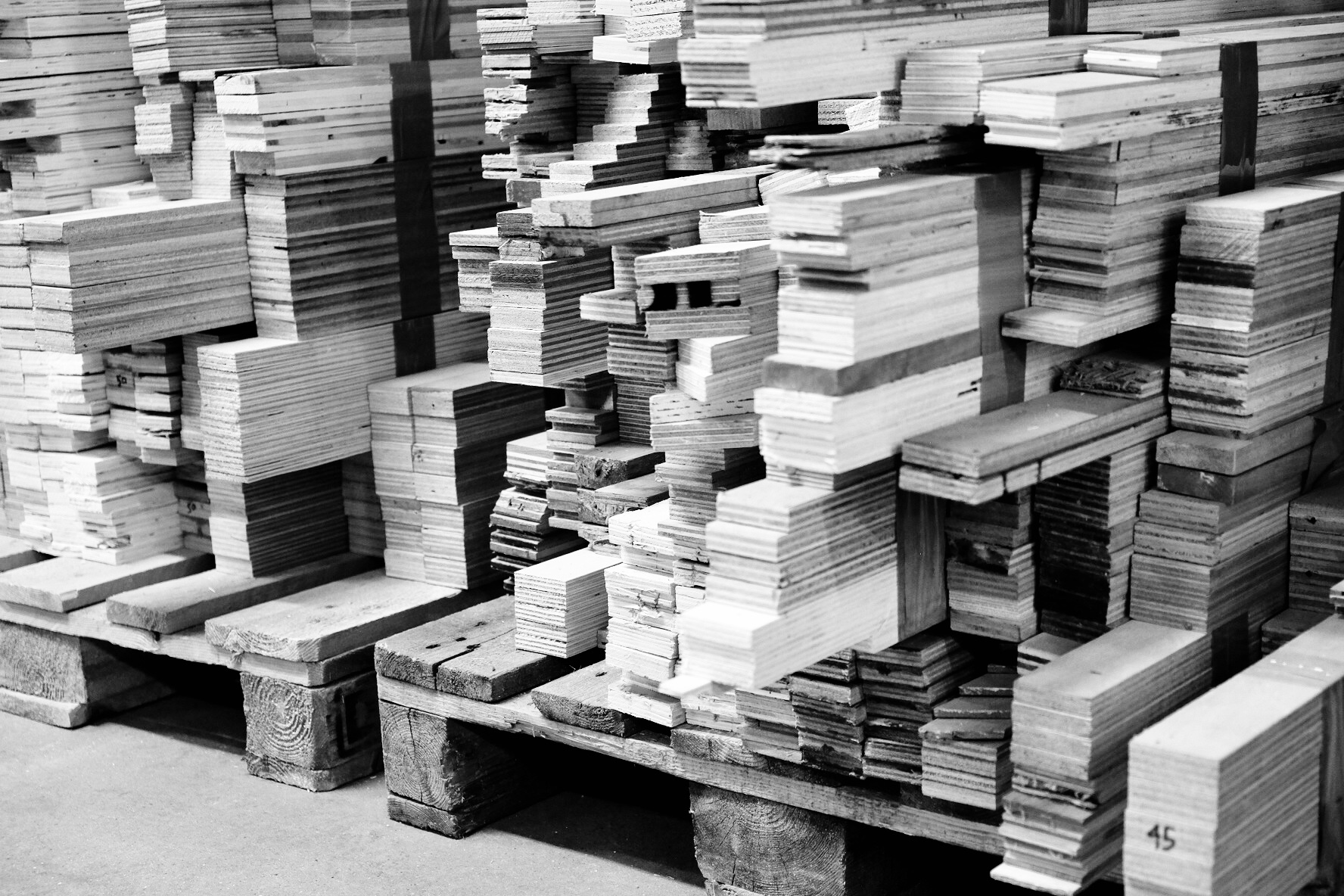 Way of working
New life for old wood 
I try to limit my footprint both in my personal life and in my way of working. Upcycling of used material, such as discarded wood, is where it all starts. Used doors, sills, frames etcetera get transformed to 'start a new life' with design as my added value. 
Transportation
I collect most of my raw material in the area in and around Amsterdam. To transport this material to the workshop, I use a solid XXL cargo e-bike. For transportation of more heavy materials, such as tools or machinery, I try to use public transport where possible. In both cases, at first glance, this can lead to surprised looks of bystanders. Quickly followed by interesting conversations and inspirational meetings!  
Partners
I like to work with makers and suppliers with a shared focus on the principles of cradle to cradle. A few examples: I use recycled felt for the Multiplyer tables, I use natural grape seed oil for the cuttingboards and I work with the least harmful glue and varnish products available in the market.
When I attend exhibitions (such as Meesterlijk, design and ambacht Dec 2018 or Dutch Design Week Oct 2019) I use recycled materials for stand construction, packaging material and communications (for example instruction booklets with tips for sustainable use of my products). 
Many thanks 
By working together and sharing we can make a greater impact. I would love to hear from you if you happen to know people or organisations who plan to plan to remove used wood in the near future, for instance after a renovation or change of address in the area of Amsterdam, Haarlem, Hilversum. I am more than happy to talk about the many possibilities to give new life to old wood, also in areas at a wider distance. Thank you in advance!
Languages

Nederlands

English
Shopping cart
No items in shopping cart.