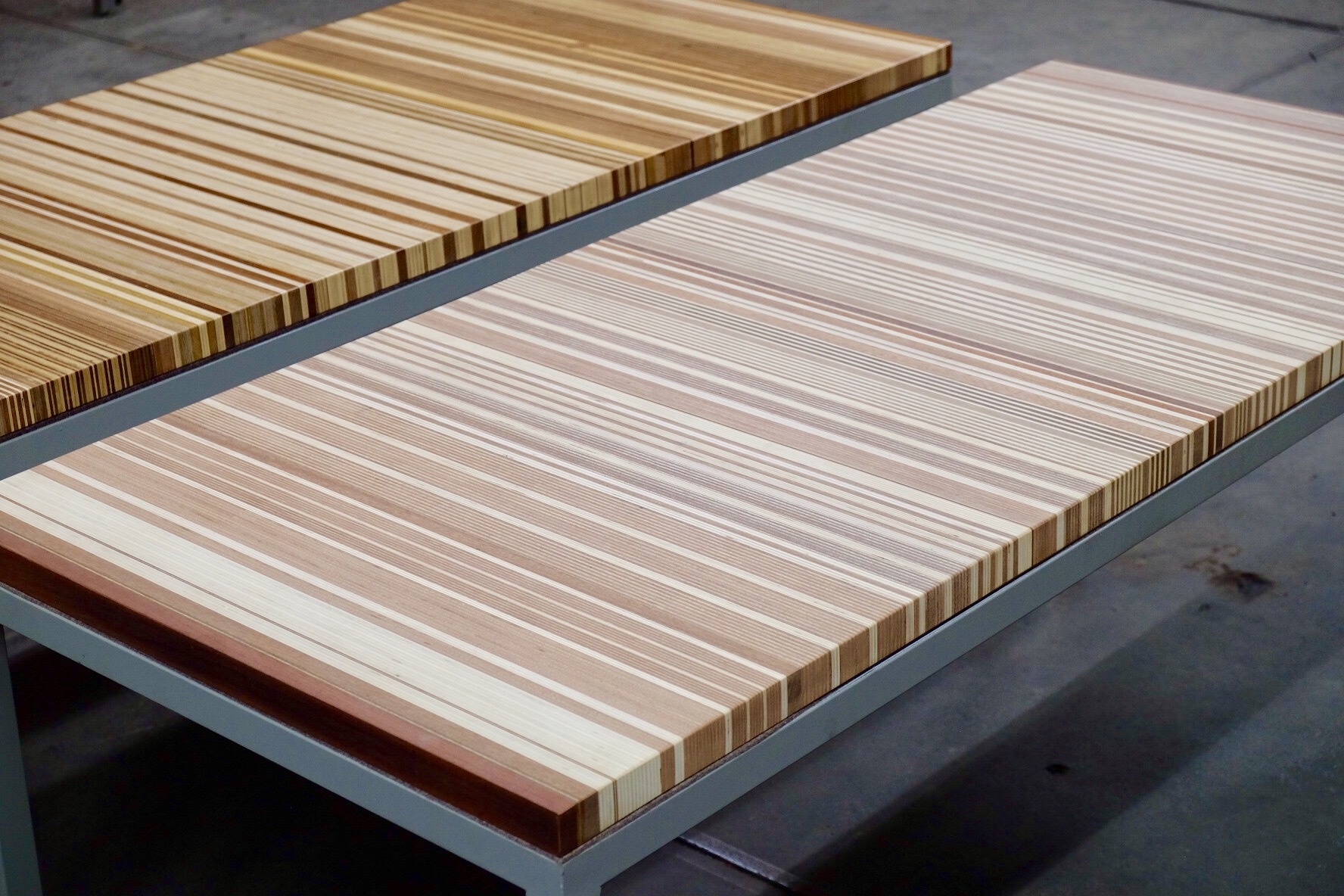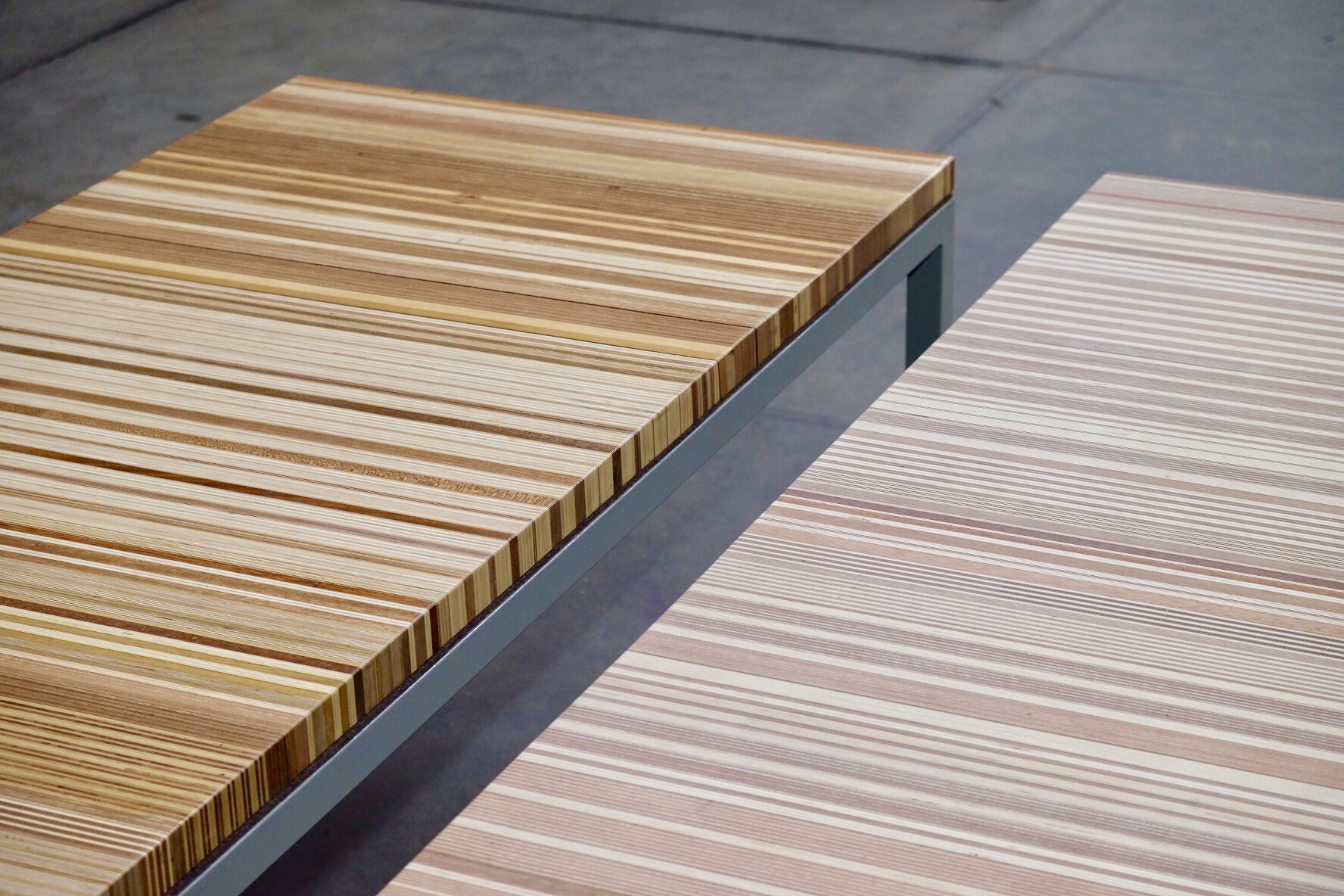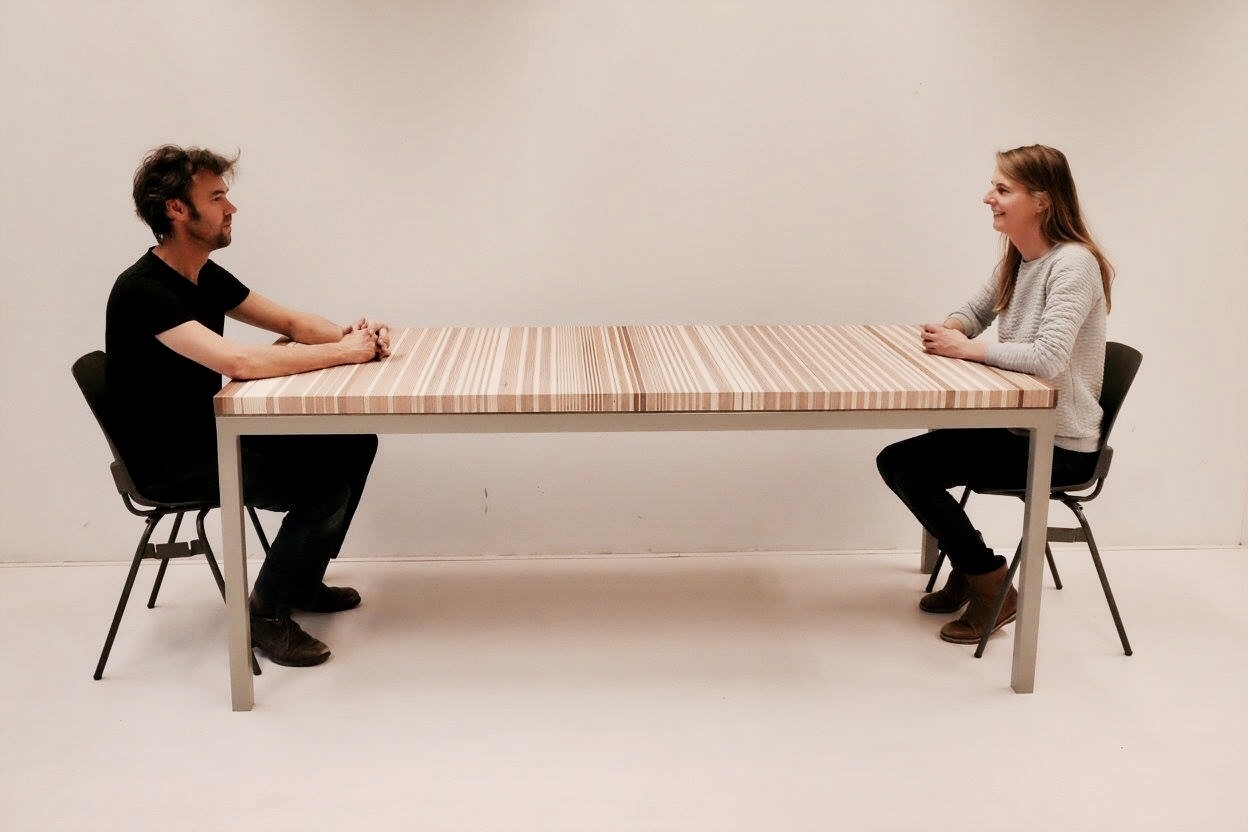 Multiplyer table
Originated from a need
The multiplyer table was born out of a necessity: reducing the overwhelming abundance of discarded wood.
Plywood is a fine material
It is strong, and relatively light and good to process
Disadvantages
But it also has a disadvantage: you can actually only process it as plate material (for which it was meant), that's it. This makes it difficult to reuse it afterwards. Also, plywood is made of layers of wood, glued together with formalin, urea or melamine resins, which can produce toxics that cause cancer when you burn it.
So.. shred it to make pallets out of it?
And after that?
Useful alternative
Multiplyer offers an alternative that makes sense:
Collecting old and discarded plywood, cleaning it, sawing it to strips of 5cm and glued together a new table top with an interesting pattern of various stripes can be created.  
Each pattern can be unique, the possibilities in colour, contrast and rythm are almost endless. 
Endless possibilities
And still I find new ways: from 'leftovers' from making tabletops, I make cutting boards.
And from the leftovers of making cuttingboards I make just another type of cuttingboard.
Languages

Nederlands

English
Shopping cart
No items in shopping cart.