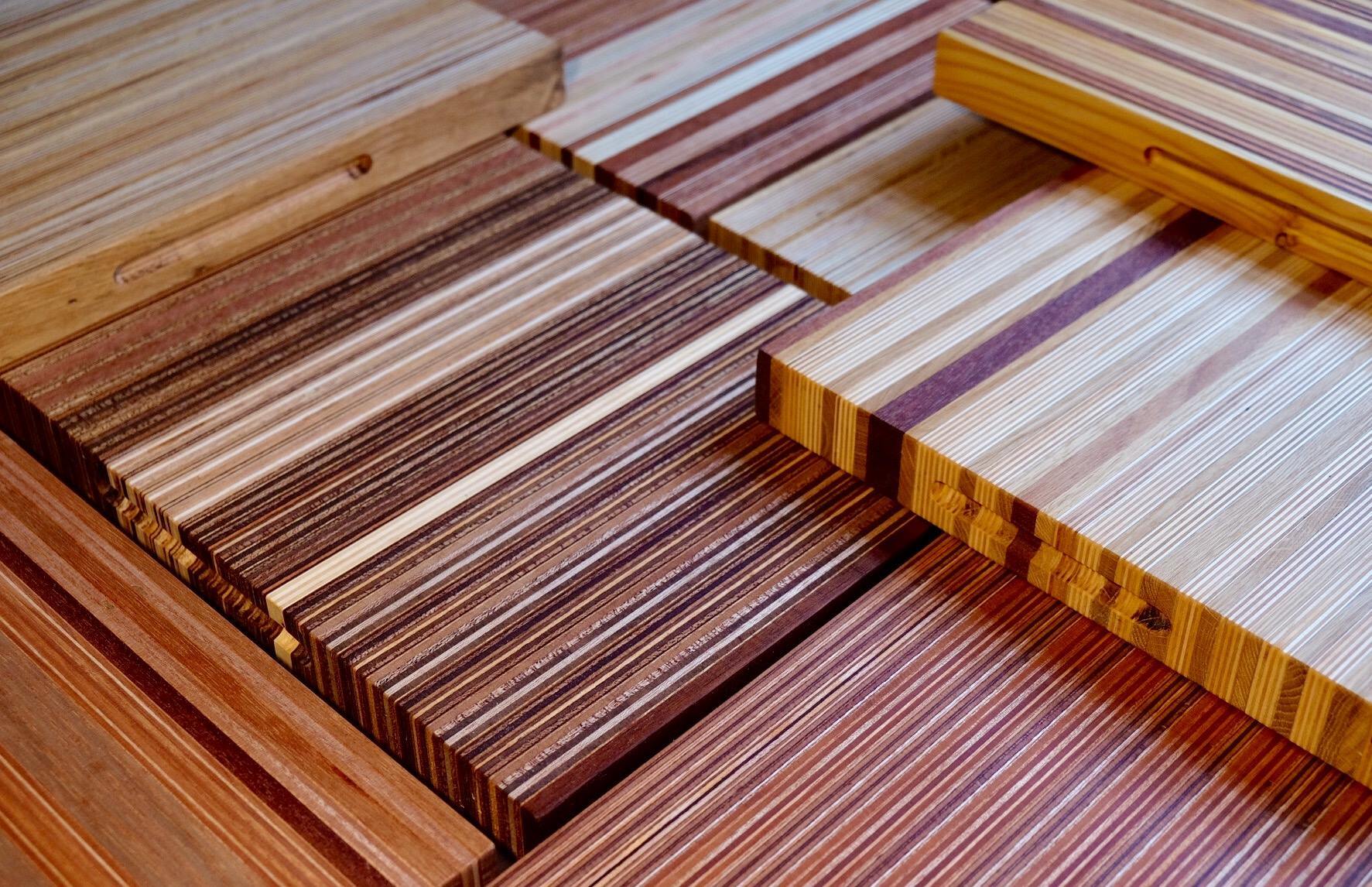 Webshop
In the webshop you will find a selection of items I can deliver from stock. The product range will be updated on a regular basis.
Unique cutting boards
Each item is handmade from recycled wood and therefore unique. Little imperfections may incidentally occur due to working with recycled material.
One cutting board is made from various types of wood.
Because some types of wood are rare, we do not have an unlimited stock.
Do you wish to order more than one item of a specific cutting board, for example similar in colour, pattern or size, please contact me. I am more than happy to check our current stock in the workshop and let you know what we can do for you.
Series or commissioned work
For special series or larger designs, such as a cabinet, table, or series of interior items, please have a look at commissioned work.
Working from a specific briefing and in direct contact with the customer allows me to design and create custommade work. If you are interested I am happy to tell you more about the possibilities for both business or private commissioned work.
Languages

Nederlands

English
Shopping cart
No items in shopping cart.