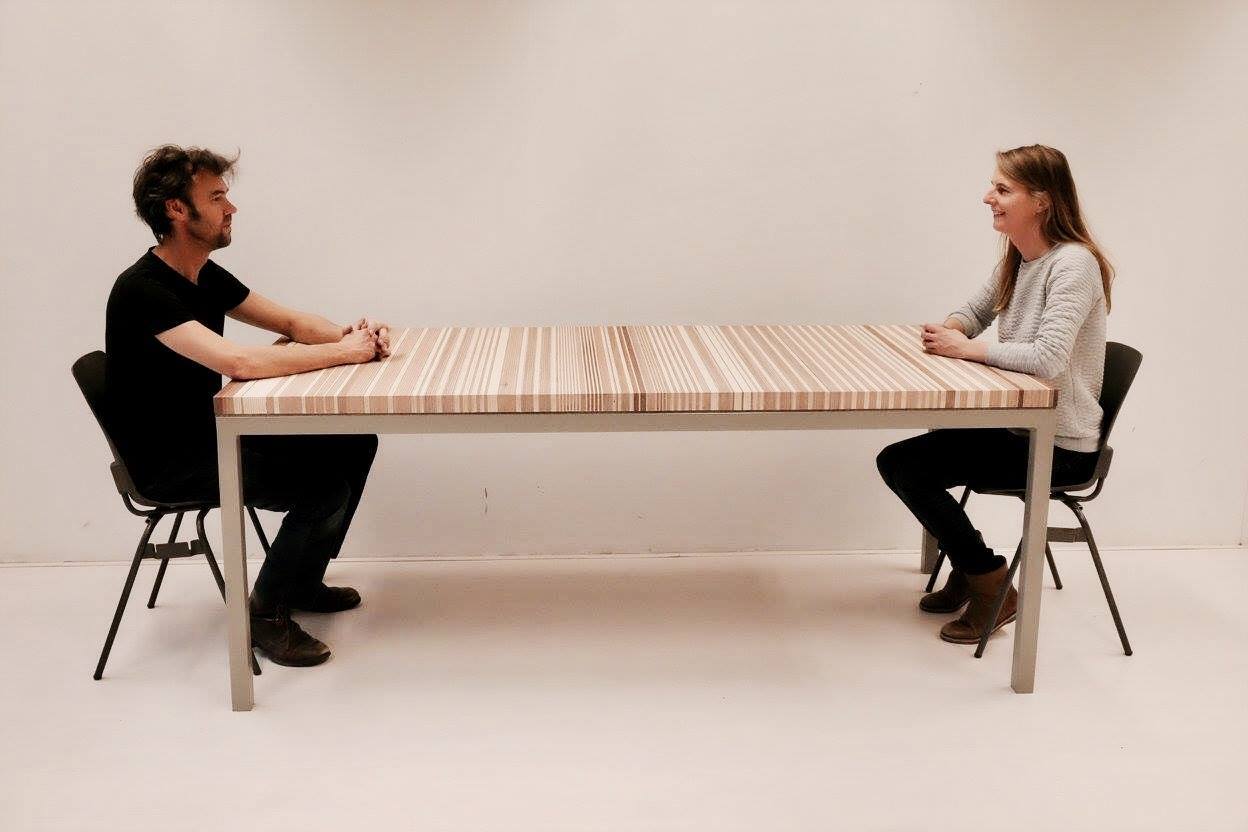 About Sam
Wood is wonderfull stuff.
It is 'made' from living creatures: trees. Every species has it's own character, and so has every type of wood.
As designer and maker of interiors, public space and furniture, I love wood.
As a human being, I love trees and forests. So obviously I don't like trees to be cut down.
However, there is a problem:
There is an overwhelming abundance of waste wood, and the area of real wild forest is still dwindling.
How to deal with this?
Instead of using 'fresh' wood, why not first use what is already available?
I decided to use as little 'fresh' wood as possible.
Discarded wood is still good quality material – often even of better quality than 'fresh' wood- so it deserves a new life!
Working with recycled wood demands a different approach to design: you have to make do with what is available, and often you encounter, while working, little 'surprises' that ask for a flexible attitude and playfullness.
From this 'playing' -and my backgroud as a graphic designer- the Multiplyer concept was born. And I continue to create new designs and furniture pieces from discarded wood. New life for old wood.
Endresult
There is no waste, just raw material. And from the design you cannot see that it is made from recycled material!
Sam
Languages

Nederlands

English
Shopping cart
No items in shopping cart.